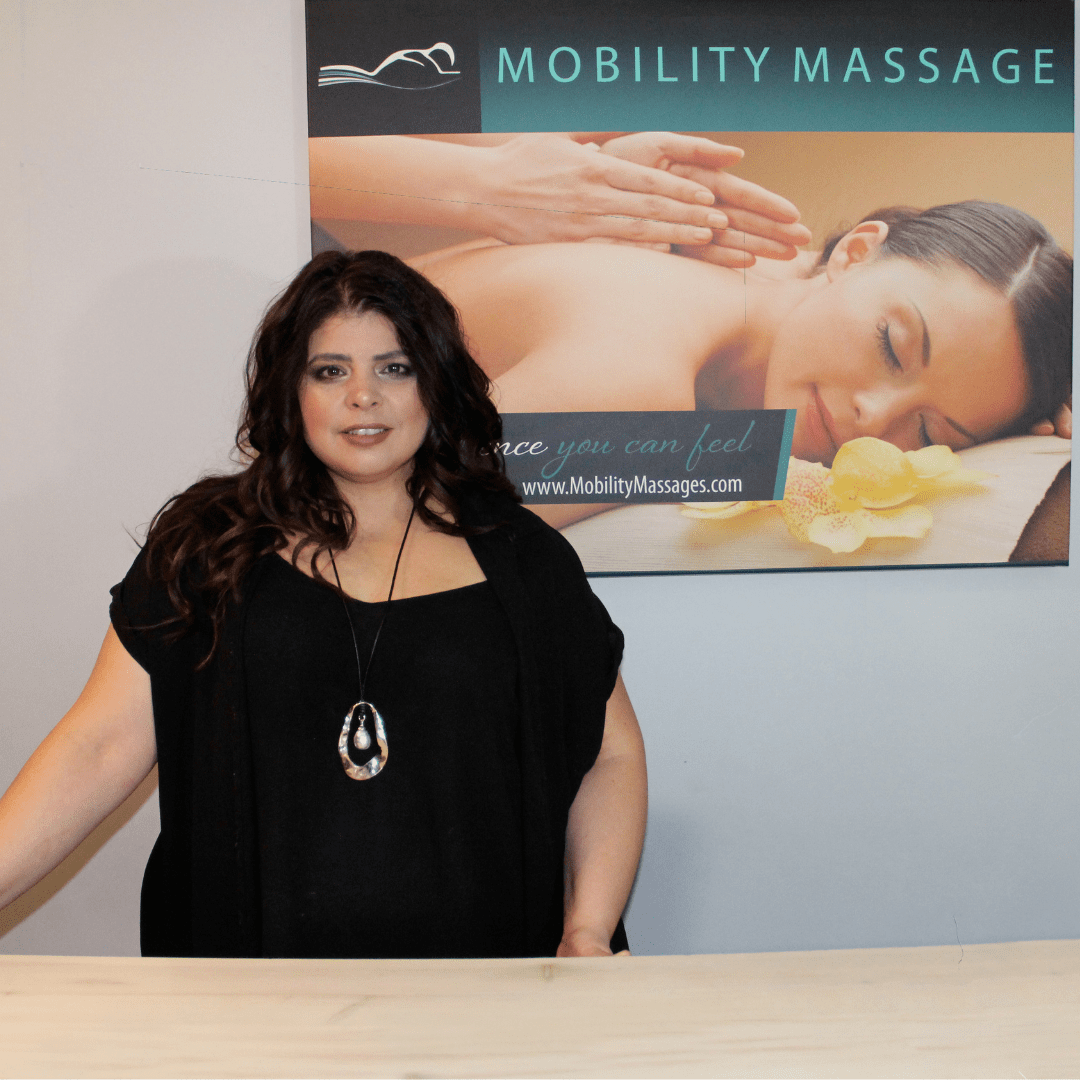 Andrea Agora - Mobility Massage
What was your motivation to start your business?
I was going through a life crisis when I started this business. I lost almost everything I had. I always knew I'd enjoy working for myself. At the time I opened this business, I felt I had enough life experience, confidence, skills and knowledge to make it happen. I had a lot of faith in myself to create my vision. So when the opportunity presented itself, I just said go for it! The worse that can happen is that your business fails, and you go and do something else. The best that can happen is limitless.
How has being an entrepreneur improved your life?
Being an entrepreneur means taking control of your own future. It allows you the freedom to make your own decisions and to be rewarded for your work. At the same time, it's about creation. You have the ability to take a vision from your head and build something that brings value to the lives of others in hopes of making a positive difference. It is very rewarding to be an entrepreneur, wake up, and spend most of your time doing what you love. I'm usually really happy because I get to do what I love every day.
What does it mean to be a business owner?
A business owner is non-stop go go go. It takes almost all of your energy. You're constantly learning and discovering new things to help your business grow and develop. There is ALWAYS something to do, and you never have enough time to do everything. Also, you are essentially responsible for EVERYTHING.
Many people say it is easy to start a business. What do you think about it?Yes and no. I guess everything is easy when you know what you're doing. If you have a well-thought-out business plan, if every single aspect you need to do to start your business is identified and outlined, then it can be easy because all you need to do is execute your plan. It will take time to execute, but it is manageable. Overall it is NOT EASY because it takes a lot of talent, skill, knowledge, dedication, hard work, time, focus, passion, resourcefulness and the ability to push through and keep going until you're strong and you're established.
What is your proudest accomplishment?
I'm proud of my business's progress in the last five years of operations. In the beginning, I set some goals or milestones that I wanted the business to achieve, and I've hit most of them but not all of them. Still working on that. Some of these milestones include:
-Developing a Strong Client Base of amazing and loyal clients
-Winning three Awards in five years for Best Massage Business in London
-Receiving two grants to help develop and improve our business
-Creating a little oasis that clients seem to enjoy
-Surviving through COVID and four shutdowns and bouncing back after each one
-Getting featured in the Small Business Showcase with the Small Business Center
This business is one of my proudest accomplishments, and I'm really happy with the progress Mobility Massage has made, and it's time to set some new goals for the year ahead!
What words of wisdom did you receive as a child still apply today in business?
My father was very big on INTEGRITY. He repeatedly emphasized, "Make sure you do what you say you will do because if you have nothing left at all, one day you have your word and your integrity. It's VERY important that you run your business with integrity.
The google definition of integrity...Having integrity means that you live according to your deepest values, are honest with everyone, and always keep your word. Integrity is a highly valued trait, especially in leaders.
If you don't have integrity watch out because no one will trust you.
What advice would you give to your younger self?
Find your passion and your purpose, and try to make a career out of it somehow. Don't be so concerned with what anyone thinks. Focus on what you want. Stop looking around at what others are doing or what others think of you. If you want to do something that makes you happy, then do it! Not everyone will support you, but in the end, it's your life. Make your own decisions and also make your own mistakes. Your path is your path. Life is short, so don't waste any more time. FOCUS ON WHAT YOU WANT & not what everyone
else wants.